Smile Dental Clinics - Phoenix, AZ
Dentures & Partial Dentures
Dentures are removable, natural-looking replacements for teeth that can be made as either partial or full sets.
Smile Dental Clinics - Phoenix, AZ
Dentures & Partial Dentures
Dentures are removable, natural-looking replacements for teeth that can be made as either partial or full sets.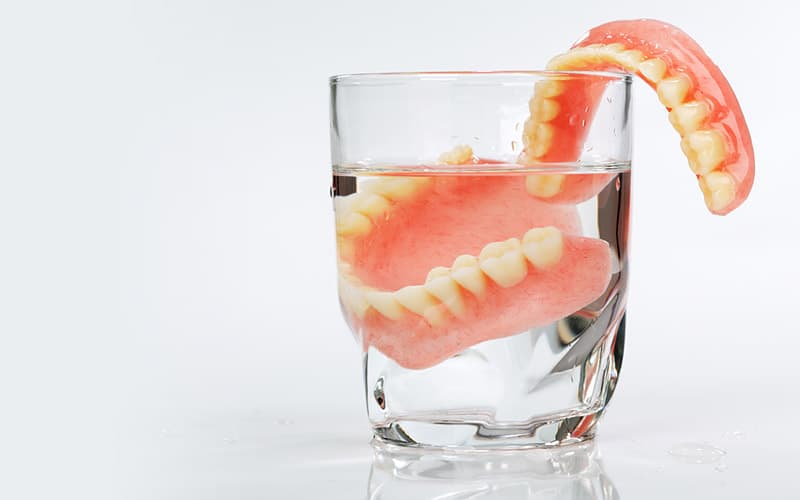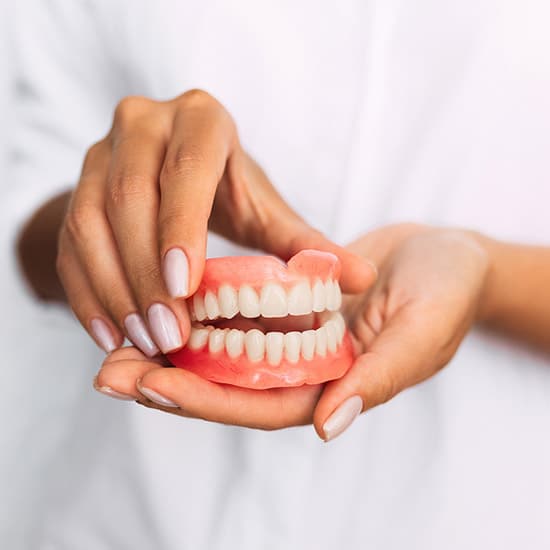 Full Dentures
Full dentures are given to patients after removal of all of their natural teeth. It can be a lengthy process that can take up to 12 weeks to complete, especially if the gums need adequate time to heal after extractions. Some patients may be given temporary dentures during this time, but they're likely to become loose due to shifts in the gums and jawbone that come with tooth loss. When the permanent dentures are ready, they may need to be adjusted a few times to find the right fit.
Especially with a full set of dentures, it may take a little practice to return to normal patterns of chewing or speaking. They also require proper oral care, just like natural teeth. Be sure to use a gentle cleanser to brush your dentures, always keep them moist when you're not using them, and be sure to keep your tongue and gums clean, too.
Immediate Dentures With Extractions
It is possible to place immediate dentures into the mouth immediately after any remaining natural teeth are extracted and while the full permanent dentures are being made. It's not usually considered a permanent solution, but can be used when a patient doesn't want to go weeks or months without teeth. Immediate dentures can also act as a type of bandage while the tooth sockets are healing from extractions.
Ideally, however, immediate dentures are step one of a two-step procedure and should be considered temporary until a second, permanent and refined set of dentures is fabricated.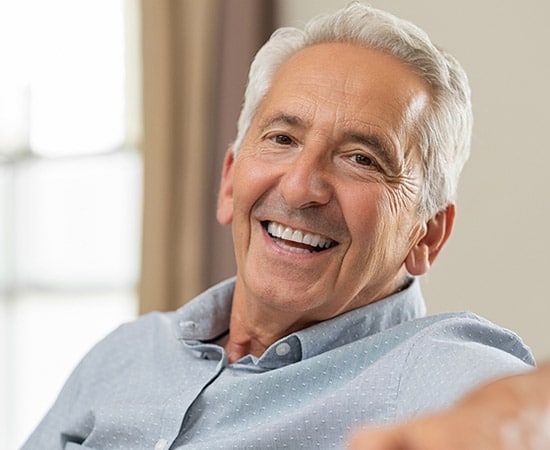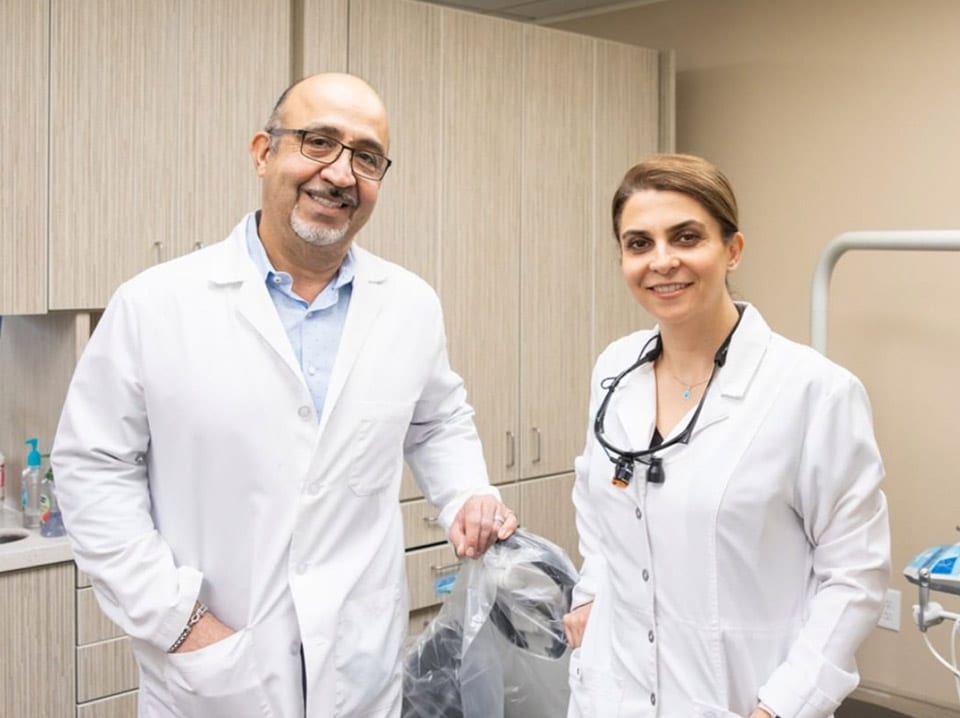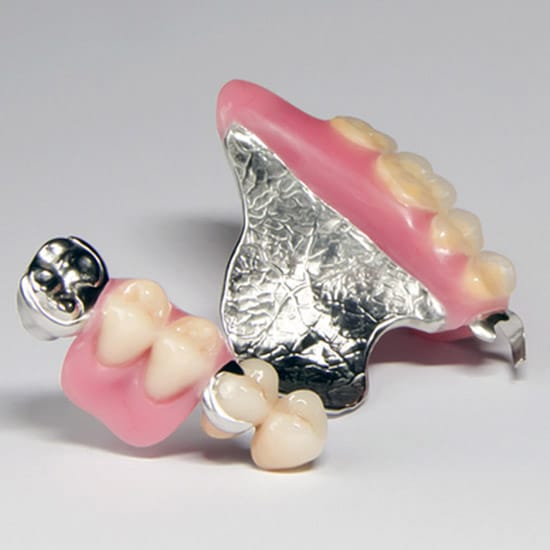 Partial Dentures
A partial denture, which is also sometimes referred to as a removable bridge, is attached to your natural teeth using a metal frame and used to fill in gaps formed by missing permanent teeth. Partial dentures can include replacement false teeth that are attached to a gum-colored base and are used when enough natural teeth remain to hold it in place. Their benefits include not only cosmetic fixes to missing teeth, but also the prevention of surrounding teeth from drifting into gaps.
To create a partial denture, your dentist will do a thorough exam, take X-rays of your teeth, and then make a series of measurements and impressions to study not only the missing areas, but the interaction between your jaw bones. A lab will then create wax or plastic molds in the exact shape needed for the denture.
Once you've selected the right mold for your mouth, it will be created to match the shape, size and color of your surrounding natural teeth. When it's ready, you'll come back in for placement and fine-tuning adjustments if necessary.
Acrylic Partial Dentures
Acrylic partial dentures are an affordable option for some patients that are often available same-day. With this type of partial denture, the replacement teeth are set into an acrylic base and attached to the surrounding natural teeth with small clasps. An acrylic partial denture may be ideal for a patient who has only a few natural teeth remaining, but it may also feel more bulky inside the mouth.
Our trained dental staff can help you determine which type of dentures are right for you.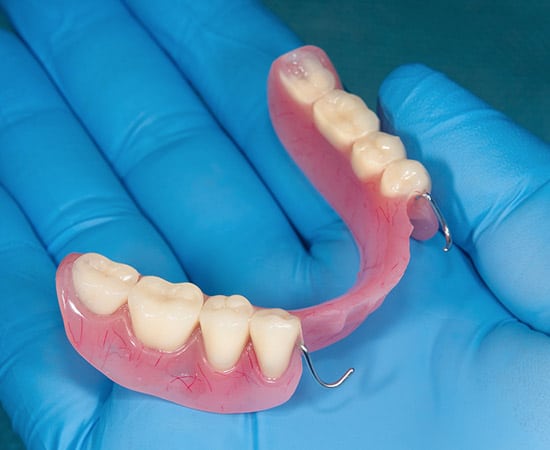 son atentos y muy amables
Jaime Escobedo Cuenca
00:33 15 Jun 22
Everyone is caring, professional and knowledgeable. They make sure you walk out of there with a Smile 😃….
Sylvia Garza
12:28 19 May 22
Everyone is very kind, from receptionist to dental assistants, and financing personnel. They make sure patients feel comfortable in every visit.
Anarela Alvarez
04:20 19 May 22
Very efficient and friendly staff especially The ortho staff David and Tanya
Carlota Ramos Nitura
00:32 12 May 22
Muy buena atención, amables y económico
very friendly crew and Drs. , hope to do more business with them soon
Todd Zipprich
00:32 04 May 22
Thank you for scheduling me in last minute for my emergency. Aly always comes through and fixes me up. She's GREAT and very knowledgeable and has made me feel more comfortable and confident through this process. She's a KEEPER!!
Elizabeth Campos
14:48 30 Apr 22
Great experience with great friendly staff. Quick, in and out.
noel herrera
00:37 30 Apr 22
everyone is so friendly and caring I recommend Smile Dental Clinics to everyone I know!!
Maggie Mandujano
03:24 22 Apr 22
I love how professional they are at smile dental today was my first day going in for a full exam there my hygienist and dentist were professional explained every thing I Needed to know even if was to many times that I asked and they are very funny never laughed so much at a dentist visit they were the highlight of my day I highly recommend them
Kevin King
20:35 21 Apr 22
Most caring staff….. very good hearted and hard working, they want their patients to be satisfied and smile for life
Decolonize.alexis94
02:16 14 Apr 22
Kimberly Farfan
00:32 31 Mar 22