Smile Dental Clinics - Phoenix, AZ
Dentures & Partial Dentures
Dentures are removable, natural-looking replacements for teeth that can be made as either partial or full sets.
Smile Dental Clinics - Phoenix, AZ
Dentures & Partial Dentures
Dentures are removable, natural-looking replacements for teeth that can be made as either partial or full sets.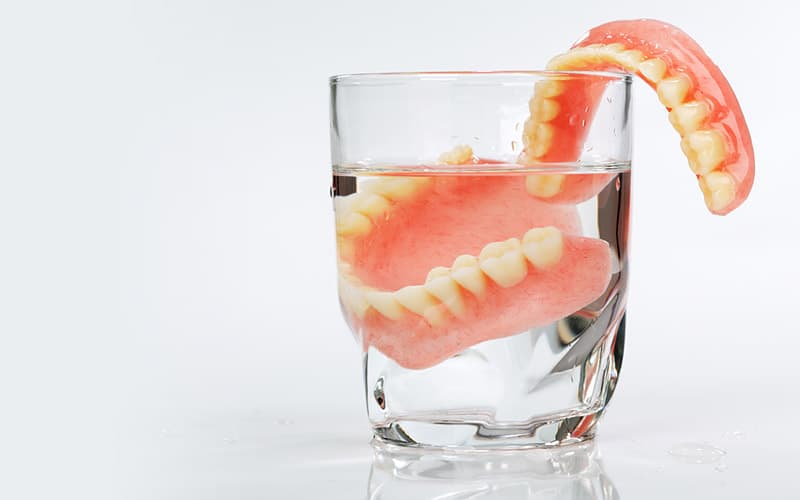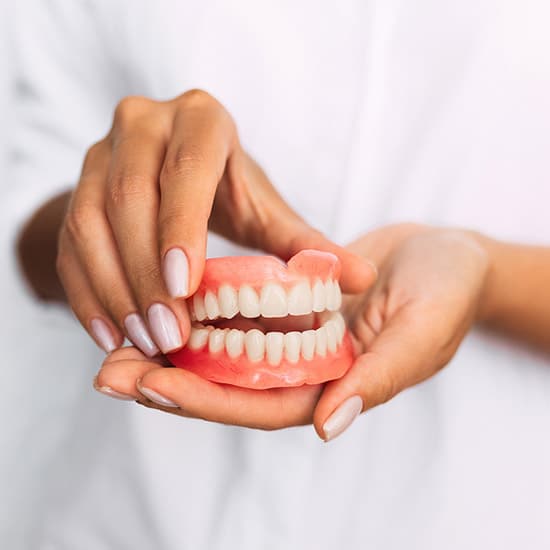 Full Dentures
Full dentures are given to patients after removal of all of their natural teeth. It can be a lengthy process that can take up to 12 weeks to complete, especially if the gums need adequate time to heal after extractions. Some patients may be given temporary dentures during this time, but they're likely to become loose due to shifts in the gums and jawbone that come with tooth loss. When the permanent dentures are ready, they may need to be adjusted a few times to find the right fit.
Especially with a full set of dentures, it may take a little practice to return to normal patterns of chewing or speaking. They also require proper oral care, just like natural teeth. Be sure to use a gentle cleanser to brush your dentures, always keep them moist when you're not using them, and be sure to keep your tongue and gums clean, too.
Immediate Dentures With Extractions
It is possible to place immediate dentures into the mouth immediately after any remaining natural teeth are extracted and while the full permanent dentures are being made. It's not usually considered a permanent solution, but can be used when a patient doesn't want to go weeks or months without teeth. Immediate dentures can also act as a type of bandage while the tooth sockets are healing from extractions.
Ideally, however, immediate dentures are step one of a two-step procedure and should be considered temporary until a second, permanent and refined set of dentures is fabricated.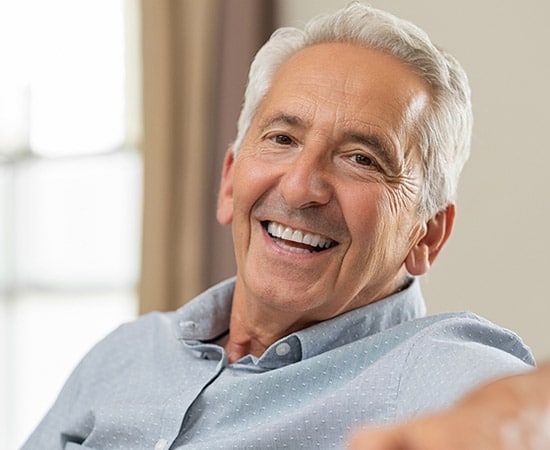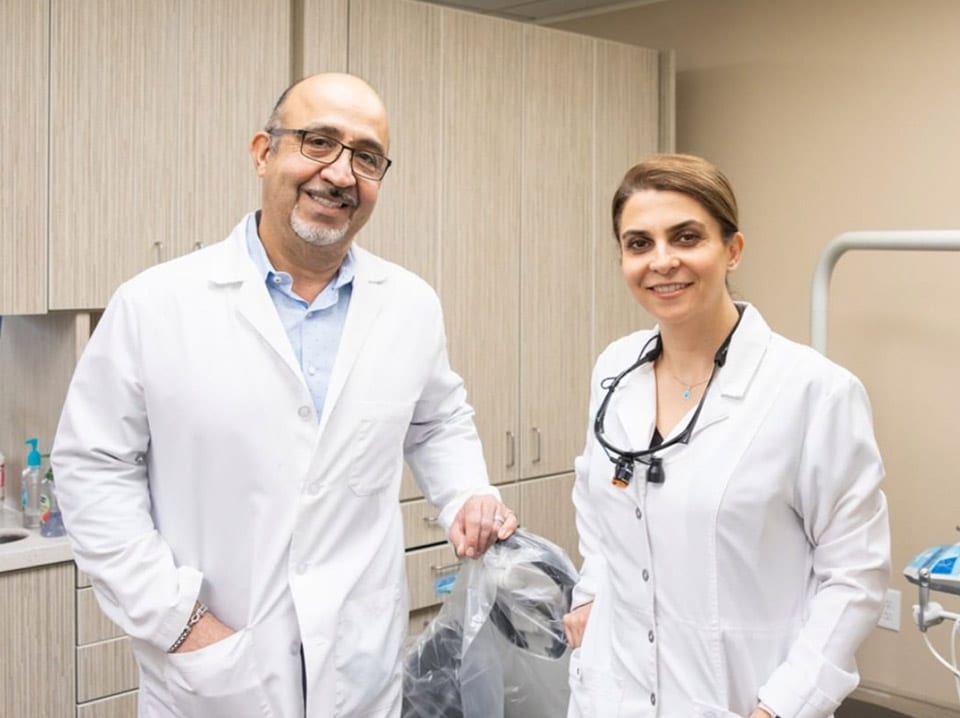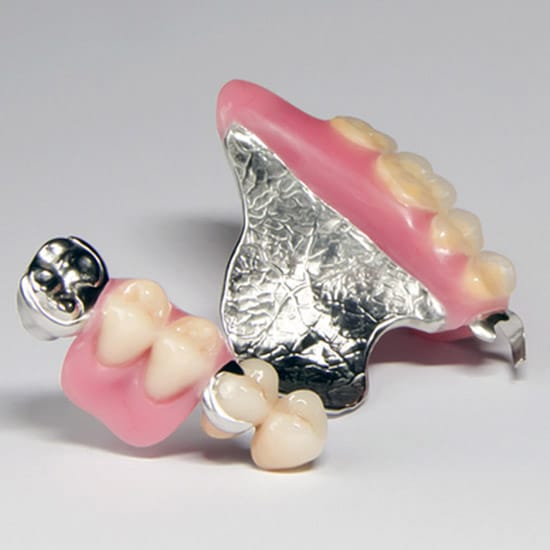 Partial Dentures
A partial denture, which is also sometimes referred to as a removable bridge, is attached to your natural teeth using a metal frame and used to fill in gaps formed by missing permanent teeth. Partial dentures can include replacement false teeth that are attached to a gum-colored base and are used when enough natural teeth remain to hold it in place. Their benefits include not only cosmetic fixes to missing teeth, but also the prevention of surrounding teeth from drifting into gaps.
To create a partial denture, your dentist will do a thorough exam, take X-rays of your teeth, and then make a series of measurements and impressions to study not only the missing areas, but the interaction between your jaw bones. A lab will then create wax or plastic molds in the exact shape needed for the denture.
Once you've selected the right mold for your mouth, it will be created to match the shape, size and color of your surrounding natural teeth. When it's ready, you'll come back in for placement and fine-tuning adjustments if necessary.
Acrylic Partial Dentures
Acrylic partial dentures are an affordable option for some patients that are often available same-day. With this type of partial denture, the replacement teeth are set into an acrylic base and attached to the surrounding natural teeth with small clasps. An acrylic partial denture may be ideal for a patient who has only a few natural teeth remaining, but it may also feel more bulky inside the mouth.
Our trained dental staff can help you determine which type of dentures are right for you.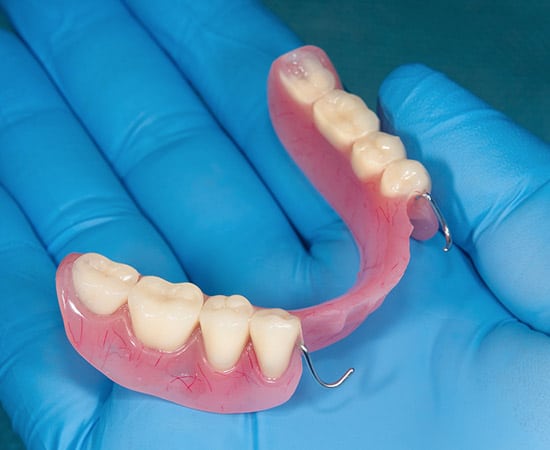 Very Great Service! Amazing Hard Workers 😊 Shoutout To My Best Ortho David! Got My Braces Off Today & I Couldn't Be Anymore Happier 🙂 Thanks For Making Me Leave Confident About My Smile 😊
nanette rios
05:17 21 Apr 21
Muy buen servicio, proveen información completa y clara, muy agradables personas, aclararon todas mis dudas
Laura Casillas
01:28 20 Apr 21
Excelente servicio, muy profesionales
Celia Paula
00:51 20 Apr 21
Great service! Very friendly and welcoming. I would recommend this place to anyone seeking dental services.
Wendy Oropeza
07:35 19 Apr 21
Great dental service, starting with the staff in the front desk very attentive and helpful. Having a deep cleaning myself, it was just a smooth process from the beginning to the end with very explained detailed staff that guide you and inform you with every detail of what's going on during and after. I really recommend Smile Dental Clinics for any of your dental services.
Angel Oropeza
08:04 17 Apr 21
Shout out to Jose the hygienist best in town. Xiomara the best assistant makes me feel so welcome. And gladys in the financial department, shes so helpful with understanding my treatment options and financial options. Best of all Dr Harsini always makes me feel welcome. Thanks for the complimentary tooth brush. 😉
Alejandra Gonzalez
23:31 16 Apr 21
Love the hygienists! Thank you for helping me feel comfortable.
Karen Nunez
23:22 16 Apr 21
Me gusta el servicio y lo amable y felices que trabajan con uno . .
Alejandro Melgoza
23:19 16 Apr 21
Brittany Carrie Velásquez Pérez
22:45 16 Apr 21
Smile Dentistry is a very professional dentist office. I enjoyed my time there getting my x-rays taken by Erica. She was very sweet and ,I usually have alot of anxiety but she talked me through the process. There office is is huge and clean and I will definitely be back Thank you Smile dental!!
Elisha Jensen
22:41 16 Apr 21
It took me a while to actually sit down and write this review and there are a couple reasons why. First I didn't want to make a rash opinion by only coming maybe once or twice but now that I've been to this clinic about 4 times I thought it was time to finally give my thoughts. Secondly I am extremely terrified of dentist even now but I didn't want that to cloud the truth of the office. I want to start off by saying that all the staff are very kind and are always willing to answer your questions. Everything was explained to me and they were completely honest which is something that I like. Dr. Lala is very kind and has a way of calming even this crazy person down and is very accommodating. The dental assistants are all nice but I've had the pleasure of always running into one in particular named Erica and she always makes me feel at ease and makes me laugh. Truth be told, I know that it's scary and nerve wrecking going to a dentist but it's nice to go somewhere where they'll treat you nice throughout your visit.
Dyanna Zavala
22:12 16 Apr 21
Erica fue mi assistente y fue un experiencia muy bien. Los recomendó.
Consuelo Hernández
20:17 16 Apr 21