TIME IS RUNNING OUT TO USE YOUR DENTAL INSURANCE BENEFITS
Most Dental Insurance Plans Expire as of December 31, 2020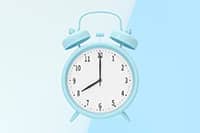 TIME IS RUNNING OUT TO USE YOUR DENTAL INSURANCE BENEFITS
Most Dental Insurance Plans Expire as of December 31, 2020
Smile Dental Clinics - Phoenix, AZ
Appointments



Dr. Harsini and the staff are extremely professional and friendly. I've been going here for dental care since 2011 and recently went in for a cracked molar. They took the time to carefully craft the temp crown and then fitting the permanent to perfection. It was painless and I wouldn't go anywhere else. Plus they are also a fraction of the cost compared with other dentist I had been going to in Scottsdale.
Don Rogers
01:47 11 May 21
Everything was fast and everyone so nice
Natasha Zajaczkowski
00:01 08 May 21
Professional, punctual, polite, and very friendly. Met all my needs. Highly recommend
Professional, timely, respectful, and able to meet my needs.
Linda Rider
00:04 07 May 21
Lorainy Acosta
01:31 05 May 21
I've been going for over 10 years and the service has not changed. Everyone treats you great and I really love it there.
Tamara Mara
01:58 30 Apr 21
Was friendly got my question answer and I'm always in and out don't event resistant too long.
Alisha Hartley
00:52 30 Apr 21
The staff is extremely welcoming and always have smiles! I absolutely love this office, it is spotless! David and Jose are amazing and very knowledgeable as well as friendly. Dr. Harsini always answers all my questions and provides excellent customer service. Thank you Smile Dental staff ❤️
Jackie Pantoja
00:54 29 Apr 21
Amazing doctors, friendly staff, and reasonable prices!!!
Kyle Jurdi
02:58 28 Apr 21
Thank you David for my braces! :))))
Xiomara Mendoza
01:09 27 Apr 21
Very respectful employees in out of my appointment very clean environment 🙂 look forward to going back only think I see wrong is the parking lot cars are so close together its hard trying to get in your car plus no handicap parking on north side of building which makes it hard for my dad to get in and out of his car
David Samarripas
00:20 24 Apr 21
I went for my crown yesterday and it was a good experience. It took awhile as the dentist said my mouth was small but she was as gentle as she could be. They kept asking if I was doing alright. So kind!!I would highly recommend this dental office to anyone. They are always professional & courteous. Great job Smile Dental Team.
Margie Russell
16:01 23 Apr 21